Services to the Pharmaceutical Industry
The Pharmaceutical industry is facing challenge, like at no other time in the past. The dynamics creating the pressures are pretty clear: drugs coming off patent, increased competition from generic producers, stock market pressures for margin growth, increasing cost restraint pressures from government agencies, regulatory pressures and ongoing agendas in merger and acquisitions.
In this environment, companies need to enhance their ability to innovate and compete along all dimensions of the business. Orbsen Consulting can help pharmaceutical companies face this challenge. Selected examples are as follows: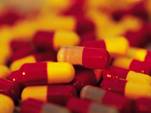 Orbsen has deep competencies in several functional areas and business sectors. Orbsen offers structured services aimed at creating value for client organizations by addressing a broad range of client needs.